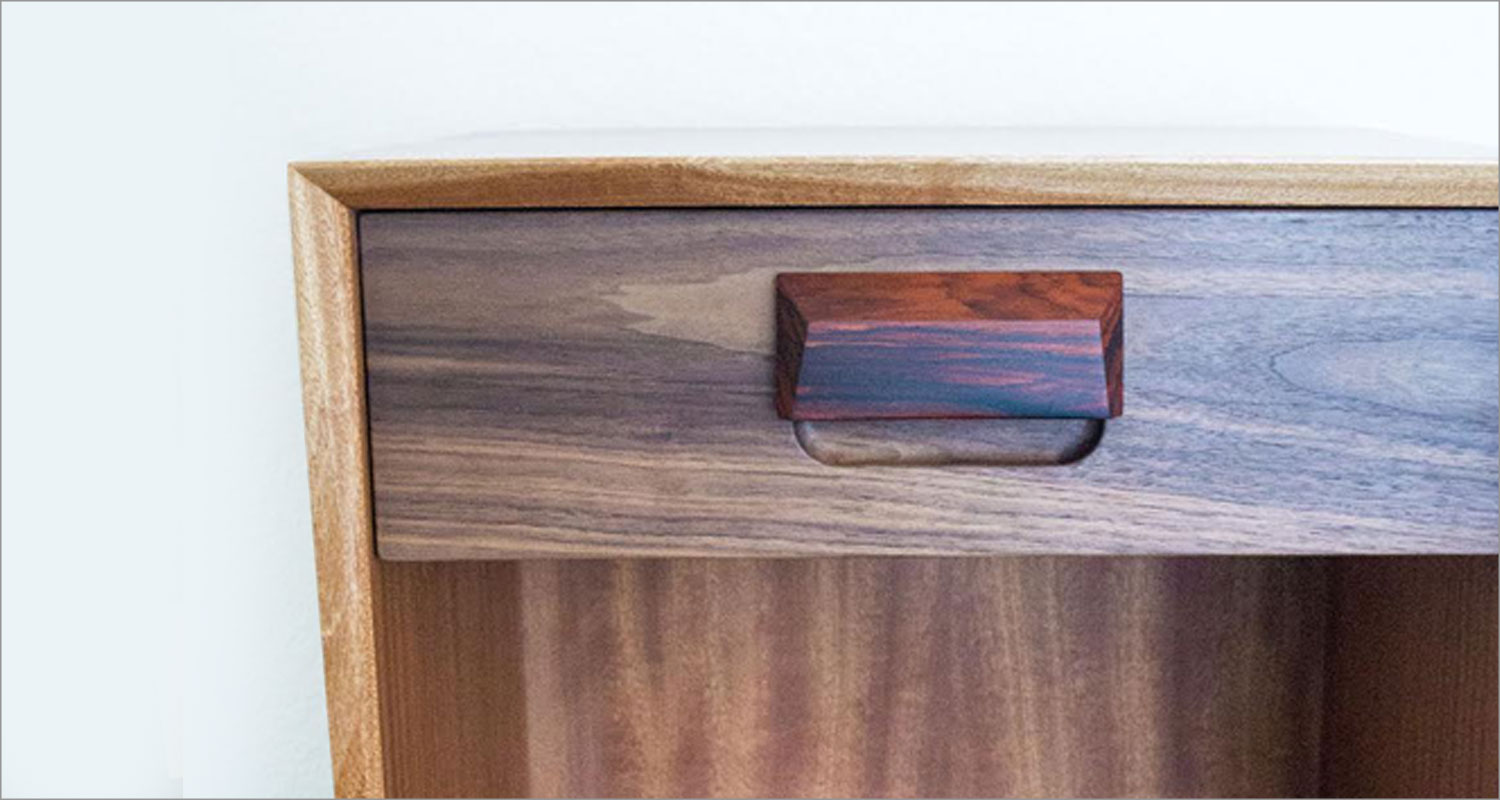 I'm an independent creator with modern aesthetics and function at the forefront of my design and craftsmanship.
His and Her End tables
Description/Materials: An asymmetrical set for couples to add to their private space. Each unit has a top drawer for essentials and is grounded by a sub-drawer or sub-shelf allowing for larger items to be kept within view and/or easy reach. Materials: Ribbon-grain Sapele, Walnut, Cocobolo
Price: $1100/set, $650/ea.