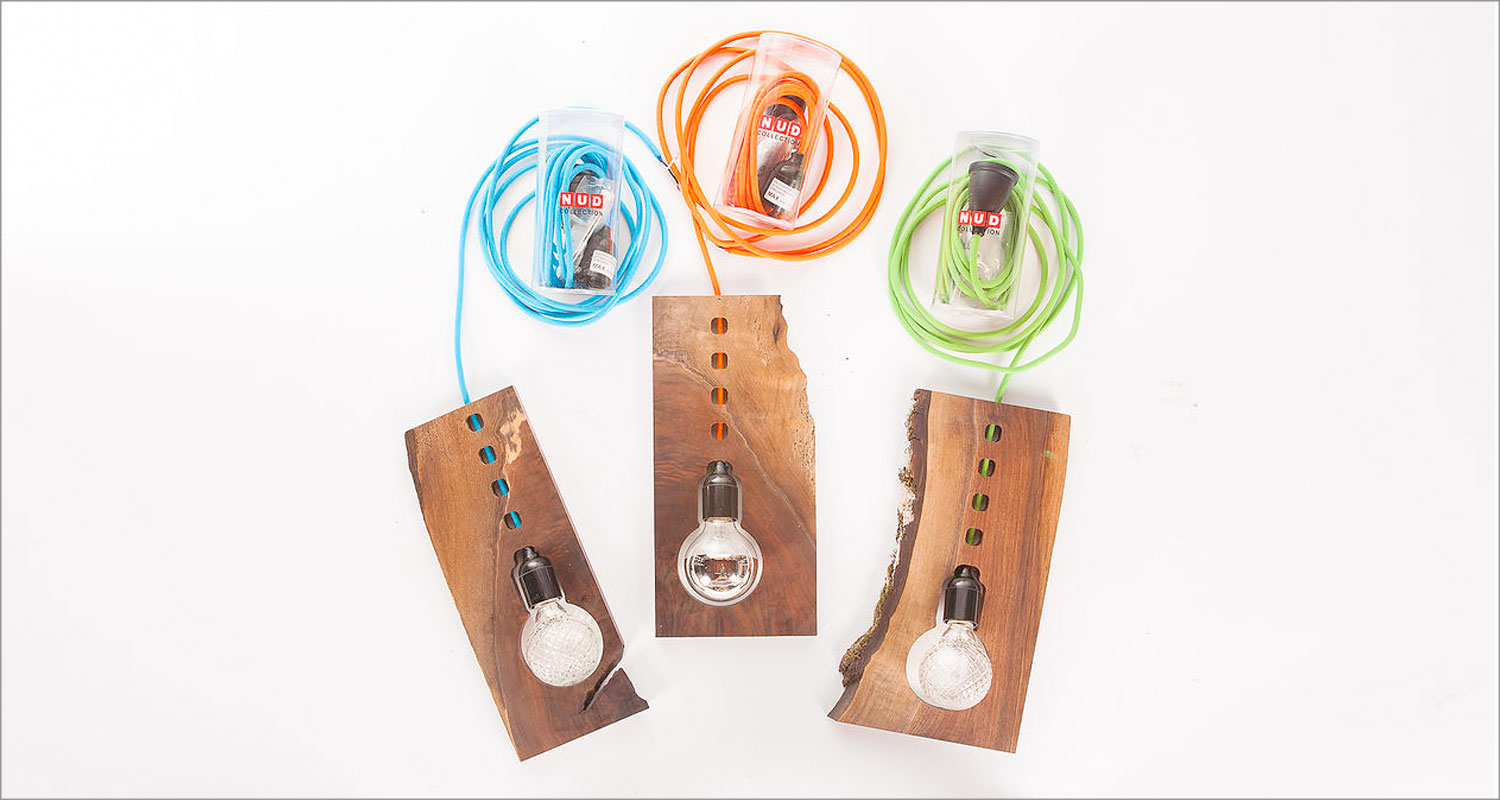 I'm Kayla, a designer with a passion for light and natural materials. All my products are hand-made in Portland, OR using sustainable woods and materials that are sourced locally. As far back as I can remember I wanted to be a designer, I wanted to have my own brand and I wanted to work for myself, that has never changed. Right after high school I moved to LA to attend design school from Missouri where I grew up in the woods, constantly inspired by nature. In high school I spent my time painting and building things. Along my career path, I have worked as a technical designer, interior designer, in production design and as a commercial lighting designer, all of these paths have helped shaped my brand and taught me the tools I need to be successful.
In 2012 at 25, I was diagnosed with Hodgkins Lymphoma and since then the need to focus on my business and keep making has really spoken to me. While I was undergoing chemotherapy, I launched Kayla Burke Design and released my first product, "The Living GlowBox". I knew that if I didn't survive cancer, I wanted to at least live up to what I always wanted. 3 years later I am perfectly healthy and pushing full speed ahead with my business. Keeping my passion growing, living a stress-free life and doing things that keep my happy.
A portion of all purchases will go towards supporting young adult cancer patients and helping them through their journey.
Website: www.kaylaburkedesign.com www.etsy.com/shop/KAYLABURKEDESIGN
Instagram: @kaylaburkedesign
Phone/Email: kaylaburkedesign@gmail.com / 417-827-7370
Pieces:
LaCuna Live Edge Pendant
Description/Materials: Live Edge, Black Walnut Pendants with Fabric Cord. All walnut is sourced from the Willamette Valley and was recused from fallen trees, no trees were harmed in the making of these pendants. All walnut pendants are unique and have their own characteristics due to the nature of live edge, no two will ever be the same. Please contact me about available cord color options and if you would like hardwire or plug in.
Price: $100.00
Recycled Pendleton Wallhanging
Description/Materials: Pendleton Wool and Natural Found Objects
Price: $60.00